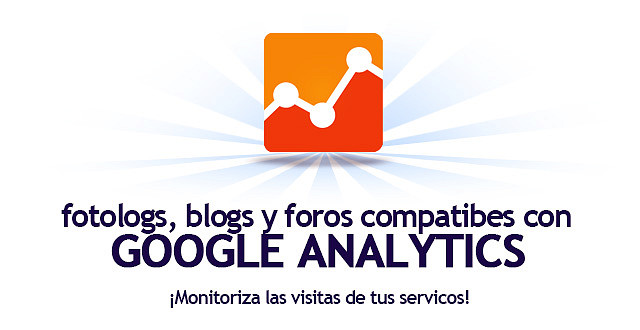 Although since its inception, both blog and forum services allowed the use of external html codes (including Google Analytics), it has never been so easy to use one of the best web beacons and analytics on the internet. Just by specifying your IDENTIFIER from google analytics , the code will automatically be inserted in all the pages of the service, starting to count statistics of the visits received.
In addition, you can use the miarroba counters in the Fotologs service , something that was impossible before.

---
HOW TO SPECIFY THE GOOGLE ANALYTICS ID?
In the FORUMS service
Preferences> Display


---
In the BLOGS service
General> General Options

---
In the PHOTOLOGS service
preferences

VISIT COUNTER IN PHOTOLOGS
You can also assign a miarroba counter if you prefer it to your photoblog on the same site:
preferences


* Remember that the miarroba counter must be created with the same miarroba user account.
---
you can montize your site traffic with the help of google analytics tool. Read more about digital marketing in amritsar